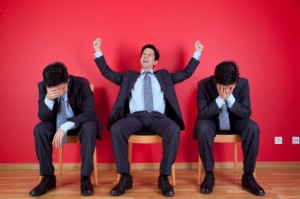 Can ICBC reduce an injury award because you did not attend recommended therapy or treatment for depression or anxiety? We explore the answer in the following injury case review.
The claimant was injured in a rear end motor vehicle accident on the Seymour Parkway driving towards Deep Cove in British Columbia. She suffered ongoing chronic pain in her neck, shoulder and back.  As a result of her ongoing pain, she also developed psychological problems, including depression and anxiety. The claimant was awarded $400,000 including $125,000 for pain and suffering (Hollyer v. Gaston,2016 BCSC 1401).
However, The defendant took the position, unsuccessfully, that she had failed to mitigate her injuries by failing to follow her doctor's recommendations regarding treatment.
There is no question that every personal injury claimant has an obligation to take reasonable steps to reduce the damages flowing from a car accident related injury.
In order to be successful in discharging the burden of proving that a claimant has failed to mitigate, ICBC and other defendants must establish that the claimant failed to undertake a recommended treatment, that by following the recommended treatment the  claimant would have overcome the problem, and that the refusal to take the treatment was unreasonable: Chiu v. Chiu, 2002 BCCA 618; Wahl v. Sidhu, 2012 BCCA 111, at para. 32.
The mitigation test is both a subjective and objective test. In Gregory at para. 53, the Court reiterated the following test from Chiu:
[53] In Chiu v. Chiu, 2002 BCCA 618 at para. 57, this Court set out the test for failure to mitigate as follows:

[57] The onus is on the defendant to prove that the plaintiff could have avoided all or a portion of his loss. In a personal injury case in which the plaintiff has not pursued a course of medical treatment recommended to him by doctors, the defendant must prove two things: (1) that the plaintiff acted unreasonably in eschewing the recommended treatment, and (2) the extent, if any, to which the plaintiff's damages would have been reduced had he acted reasonably. These principles are found in Janiak v. Ippolito, [1985] 1 S.C.R. 146.
The judge agreed that the claimant had not followed the recommendations of her caregivers to take anti-depressants and sleep aids. Her family doctor had recommended anti-depressants on numerous occasions and she had declined to take them. The doctor's opinion was that the use of anti-depressants could possibly improve her condition but he would not agree that it was likely or substantially possible that her symptoms improve.
 The evidence was that regardless of taking anti-depressants, the claimant would continue to suffer chronic pain with flare ups and not be able to return to her pre-accident sporting activities.
The judge concluded that ICBC had not established the extent, if any, to which the claimant's damages would have been reduced had she acted reasonably and taken anti-depressants. As a result, it was not appropriate to reduce the award of damages based on her failure to mitigate.
Posted by Vancouver Personal Injury Lawyer Mr. Renn A. Holness, B.A. LL.B.